Facilities For Hire
Truro's Town Hall and Oval building are available for function hire. Rates and bonds are set out in the Application Form. Conditions apply for Hall and Oval hire. Images of the facilities are below. Click on any image to see them enlarged.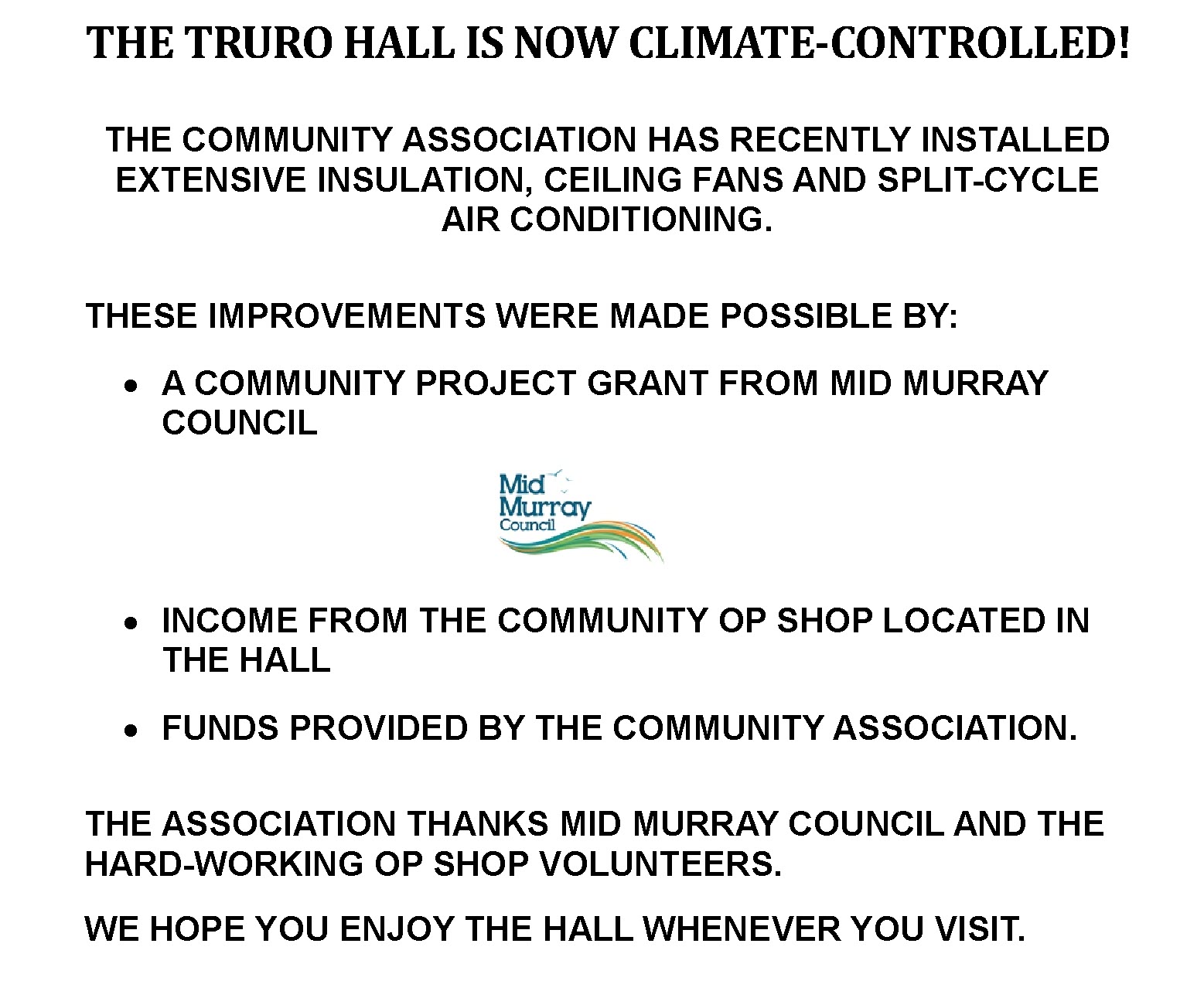 All bookings must be done in person at the Truro Post Office, Moorundie St, from 9 - 5 Mon - Fri.You can email enquiries to bookings@truro.sa.au.
Pictures of the Hall and Oval facilities are below.